The Blavatsky Message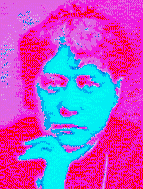 Helena Petrovna Blavatsky
H P Blavatsky's Theosophy
An interpretation of the
Eastern Esoteric Tradition
for Western Society.
In the late 19th century, Helena Petrovna Blavatsky began a spiritual revolution in the West with a modern interpretation of Eastern Esoteric ideas which transcended all religions and schools of philosophy. These ideas are not presented as religious dogma but simply as ideas for consideration.
This new interpretation is far from easy to understand and it requires time and study to appreciate. At the time of its introduction it was probably over 100 years ahead of Western Society's ability to assimilate.
My Blog can give you brief soundbites of H P Blavatsky's ideas but there is no quick fix and some effort will be required to understand them.
If you are looking to go further please try some of the links listed below
Good luck
The Blavatsky Blogger
Dave's Streetwise Theosophy Boards
Cardiff Lodge's Instant Guide to Theosophy
An Independent Theosophical Republic
Free Online Theosophy Study Resources.
Courses, Writings, Commentaries, Forums, Blogs.
Try these if you are looking for a local group
UK Listing of Theosophical Groups
Worldwide Directory of Theosophical Links
The content of this Website reflects
the views of The Blavatsky Blogger.
Please don't go looking for anyone else.